Order of the

First Families of Maine

WHAT IS OUR PURPOSE?

To honor those hardy and enterprising early ancestors who concentrated their efforts, labor, and skills in building the enduring greatness of the State of Maine.

To recognize and record those individuals who established residency, owned land or businesses within the boundaries of present day Maine between1604-1652.

To educate, preserve and increase knowledge of the history of Maine by the preservation of documents and the recording of family histories, lineages,  and traditions.

To be involved in charitable and educational efforts and to support patriotic, genealogical, literary, historical and social activities that further the purposes and objectives of this Order within our country.

WHO ARE WE?

We are a lineage group for men and women, founded

27 September 2003 by The Reverend Robert Todd Giffin, Founder and President General 2003-2007.  We currently have  over 145 members.

HOW DO I JOIN?

Membership in the Order of the First Families of Maine is extended to men and women 18 years of age or older who are lineal descendants of an ancestor who was a resident of, owned land in, or was the chief proprietor of a business between 1604 and 1652 within the boundaries of present day Maine. 

Membership in the Order is that of life membership only and shall be extended by the invitation of the President General. Membership inquiries are welcome.  The life membership fee is $200 plus the non-refundable application fee of $40.

This page was last updated: April 25, 2017
The OFFME insignia is the property of and is copyrighted by the Order of the First Families of Maine.

The Order of the First Families of Maine is solely responsible for content on its own pages.  We claim no responsibility for content on linked pages.

Since June 5, 2007 you are visitor number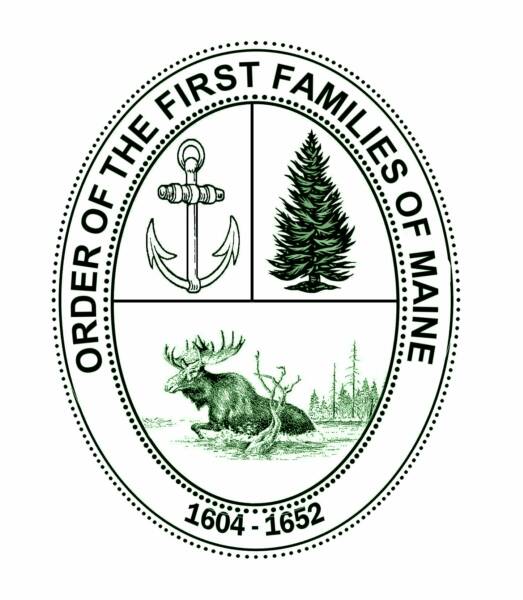 For questions or comments about this site, contact webmistress
Kimberly Nagy.
Our Annual Meeting...

will be in April 2018 in Washington, DC.  More information will be available in early 2018.